Join us as we present the next installment of our FREE Artist's Choice Film Series on the patio of Brasil.  On September 21st we will be screening the film, Bill T. Jones: A Good Man.  The 90-minute film chronicles the intense creative journey of dancer / choreographer, Bill T. Jones, as he tackles the most ambitious work of his career.  Guest Artists will be Lydia Hance, Artistic Director of Frame Dance Productions.
Artist's Choice Film Series is where we invite Houston visual, performing, and literary artists to select and introduce a feature film of their choice about their own art form.  A moderated discussion with the artist and audience will follow each screening.
GUEST ARTIST
Dubbed Houston's "queen of curious locations," Lydia Hance is the Executive and Artistic Director of Frame Dance Productions. She has been named an Emerging Leader by Dance/USA and has been leading Frame Dance in performances from the Galveston pier onto the METRO light rail, into the backs of U Haul trucks, and into museums, stages, and warehouses throughout Texas for the past five years. A champion of new music composers, her work deepens interdisciplinary collaborations and investigates the placement of dance in our lives. She is the former Education Director of Hope Stone Inc., and has recently launched the children's ensemble Little Framers, and a multigenerational ensemble called the MultiGen Framers. She is a choreographer, curator, filmmaker, educator, and dance writer originally from the California Bay Area. She holds degrees in Dance Performance and English Literature from SMU and trained at the Taylor School, Graham School, Tisch School of the Arts, Limon Institute and SMU.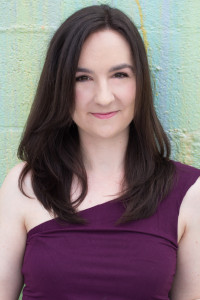 FILM SYNOPISIS
A Good Man follows acclaimed director/choreographer Bill T. Jones (Last Supper at Uncle Tom's Cabin, Still/Here, FELA!) as he and his company create their most ambitious work, an original dance-theater piece in honor of Abraham Lincoln's Bicentennial. Through two tumultuous years, we witness raw moments of frustration as Jones struggles to communicate his vision to his dancers and collaborators, as well as moments of great exhilaration when movement transcends the limitation of words. Jones and his company come face to face with America's unresolved contradictions about race, equality and the legacy of our 16th President. Initially an indictment of The Great Emancipator, the work evolves into a triumph of hope for our struggling democracy, with Jones revealing that Lincoln was "the only white man I was allowed to love unconditionally." Premiering on the heels of Jones's Tony Award for FELA! and 2010 Kennedy Center Honor, A Good Man is a window into the creative process and, indeed, the creative crisis of one of our nation's most enduring, provocative artists as he explores what it means to be a good man, to be a free man, to be a citizen.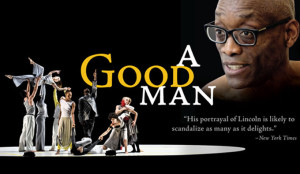 OFFICIAL TRAILER