Artist's Choice Film Series is a FREE event where we invite Houston's visual, performing, and literary artists to select and introduce a feature film of their choice about their own art form. A moderated discussion with the artist and audience will follow each screening.
Our next screening will be Cave of Forgotten Dreams with Guest Artist Bert Samples on Monday, March 21st at 8 pm.
FILM SYNOPSIS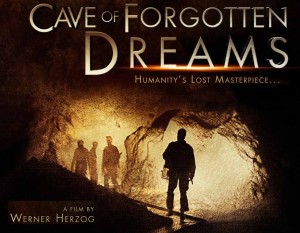 In this documentary, filmmaker Werner Herzog and a small crew are given a rare chance to film inside France's Chauvet Cave, where the walls are covered with the world's oldest surviving paintings. To preserve the art, people are allowed to enter the site for only two weeks a year. Examining the 30,000-year-old drawings, Herzog discusses how the artwork represents humanity's earliest dreams with scientists and art scholars conducting research at Chauvet.
ABOUT THE GUEST ARTIST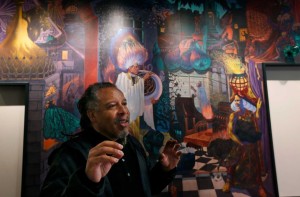 Bert Samples (pictured) is a native Houstonian who grew up during the Civil Rights Movement and the Vietnam War. He received an M.F.A. at the University of Houston, and a Core Fellowship at the Glassell School of Art. A founding board member of Project Row Houses, he has exhibited in Texas, Louisiana, and New York.
His Houston performances and installations include those at the Houston Intercontinental Airport and the University of Houston Downtown.