Join us as we present the next installment of our FREE Artist's Choice Film Series screening on August 17th on the patio of Brasil with special Guest Artist, Trish Herrera.
Artist's Choice Film Series is where we invite Houston visual, performing, and literary artists to select and introduce a feature film of their choice about their own art form. A moderated discussion with the artist and audience will follow each screening.
Guest Artist – Trish Herrera, Musician
Film – Quadrophenia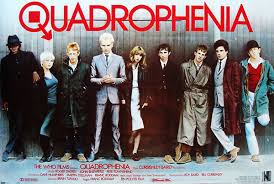 FILM SYNOPSIS:  An angst-ridden London youth, Jimmy Cooper (Phil Daniels) escapes the drudgery of his postal job as a member of the Mods, a sharply dressed gang constantly at odds with their rivals, the Rockers. When the Mods and Rockers clash in the coastal town of Brighton, England, it leads to both trouble and an encounter with the lovely Steph (Leslie Ash). Returning to London, Jimmy, who aspires to be like Mod leader Ace Face (Sting), becomes even more disillusioned and longs to return to Brighton.