Houston Cinema Arts Society's 5th annual Julydoscope event is a FREE evening of music, dance, and film on July 18th at Discovery Green Park in downtown Houston.
Julydoscope begins with high-energy, multi-dance company performances at 7 PM on the Anheuser-Busch Stage followed by the screening of rapper Nasir "Nas" Jones' acclaimed 2014 film Shake the Dust at 8:45 PM.
DJ Dizzle of BOOM92 FM will serve as the master of ceremonies and there will be a special appearance by Texas rap star, Bun B.
Thanks to Dance Source Houston this  year's dance companies include:
Nritya Dance
City Dance
Fly Dance Company
MET Dance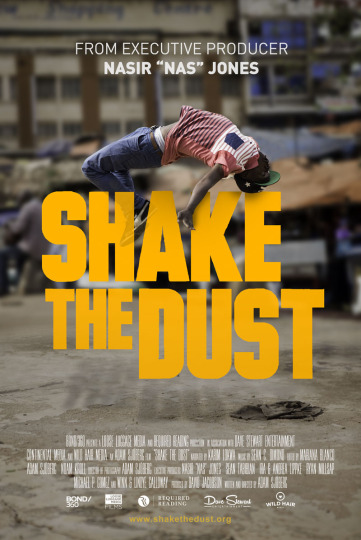 FILM SYNOPSIS:
84 Minutes
USA
From executive producer and rapper Nasir "Nas" Jones and journalist-turned-filmmaker Adam Sjöberg, Shake the Dust chronicles the influence of breakdancing, exploring how it strikes a resonant chord in the slums, favelas and ghettos of the world and far beyond. Showcasing some of the most jaw-dropping breakdancing moves ever committed to film, the feature documentary shot in Colombia, Cambodia, Uganda, and Yemen is an inspiring tribute to the uplifting power of music and movement.