Artist's Choice Film Series is a FREE event where we invite Houston's visual, performing, and literary artists to select and introduce a feature film of their choice about their own art form. A moderated discussion with the artist and audience will follow each screening.
Our first screening of 2016 will be Living in Oblivion with Guest Artist Carroll Blue on February 15th at 8 pm.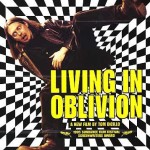 FILM SYNOPSIS
Following up his debut, Johnny Suede, director Tom DiCillo presented this filmmaking comedy that allegedly draws much from DiCillo's experiences on the set of the 1991 Brad Pitt vehicle. Steve Buscemi stars as Nick Reve, the long-suffering director of a no-budget independent film. If he's not dealing with his heartbroken director of photography Wolf (Dermot Mulroney), Reve is trying to keep his leading lady Nicole (DiCillo mainstay Catherine Keener) happy or ignore the pseudo-auteur suggestions of Pitt-inspired name-actor Chad Palomino (James LeGros). All the while, the audience can't ever be sure if the scene they're watching is a dream or reality.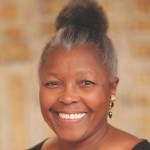 ABOUT THE GUEST ARTIST
Carroll Blue is an award-winning filmmaker, author and interactive multimedia producer. She directed and produced for the Public Broadcasting Service (PBS) NOVA's Mystery of the Senses: Vision, Smithsonian World's Nigerian Arts-Kindred Spirits, and The Television Laboratory's Conversations with Roy DeCarava.
Her interactive multimedia works include Third Ward StoryMapping Project and The Third Ward Online Tour Website for the historic Houston neighborhood where she was raised and The Dubai-Orlando Project.
In 2003, the University of Texas Press published Blue's "The Dawn at My Back: A Memoir of a Black Texas Upbringing." Blue used her multimedia expertise to produce a DVD-ROM/website to accompany the biography.
She holds joint appointments in the College's Center for Public History and the Texas Learning & Computation Center. Her current research focus combines digital storytelling, public art, locative media and new media art work and incorporates final products into Houston's Third Ward renovation of Holman and Dowling Streets, Emancipation Park and the Park at Palm Center. Her work is in partnership with the City of Houston and the Old Spanish Trail/Almeda Corridors Redevelopment Authority.
Blue also successfully linked the University of Houston, Jack Yates High School and Ryan Middle School faculty and students with design professionals as part of the Third Ward Arts Initiative. The Initiative's completed projects include WorkingShop , which is an exhibition on Third Ward history; National Geographic Student Seminar, a summer workshop; and Third Ward Speaks, a under-construction community website.