Artist's Choice Film Series is a FREE event where we invite Houston's visual, performing, and literary artists to select and introduce a feature film of their choice about their own art form. A moderated discussion with the artist and audience will follow each screening.
Our April screening will be Poetry with Guest Artist Rich Levy on April 11, 2016 at 8:00 PM on the patio of Brasil.
FILM SYNOPSIS
Winner of the Best Screenplay Award at the Cannes Film Festival, Poetry is an "achingly exquisite portrait" (Philadelphia Inquirer) of a woman's brave fight against Alzheimer's, and against her guilt over a relative's brutal crime. This highly acclaimed Korean drama (100% Fresh on Rotten Tomatoes) showcases a performance of "surpassing delicacy" (Los Angeles Times) by Yun Jung-hee, who was voted as her country's greatest actress in a public poll.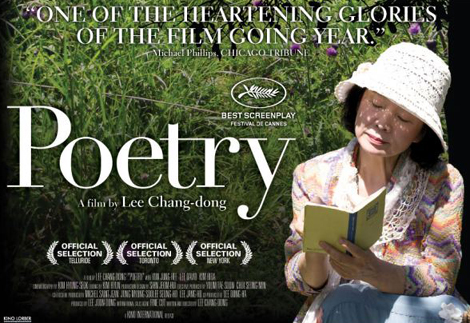 FILM TRAILER
ABOUT GUEST ARTIST RICH LEVY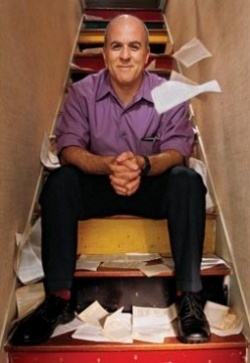 Well-known arts advocate and director of the literary group Inprint, Rich Levy is also among Houston's poetic elite. Work from his book Why Me: Poems, released in 2009, established him as a singular voice among the many clamoring to speak for the middle-aged, middle-class American male.  Levy holds a MFA in poetry from The Iowa Writers' Workshop and his writings have appeared in numerous publications, and in 2011 he was named Best Poet by the Houston Press.